2021 Incidents
Jan
79
Feb
72
Mar
82
Apr
87
May
88
Jun
121
July
116
Aug
115
Sept
85
Oct
113
Nov
108
Dec
--
Total
1066
2020 Incidents
Jan
111
Feb
118
Mar
106
Apr
63
May
55
Jun
67
July
58
Aug
66
Sept
65
Oct
97
Nov
85
Dec
78
Total
969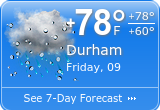 Welcome to the Official Website for the Lebanon Volunteer Fire Department Inc.
Fall Safety Tips

Admin, October 01

Fall home cleanup tasks can be dangerous — know the risks and follow these safety tips when cleaning gutters, raking leaves and trimming branches.

Fall may be full of favorites — Halloween, colorful leaves, kids going back to school — but it's also a good time for some essential home maintenance. Before cold weather comes, take time to safely complete these essential fall cleanup tasks.

Tips to ... (Full Story & Photos)

Heat Your Home Safely!!

WebAdmin Codey Yeaman, September 07

Keep your heater out of high-traffic areas or doorways. Keep space heaters at least 3 feet away from flammable items and objects, such as papers or curtains. Avoid leaving a space heater unattended -- especially for long periods of time. Do not plug space heaters into extension cords or power strips.

For kerosene heaters


Use only water-clear 1-K grade kerosene (see Figure 1). Never use gasoline. ... (Full Story & Photos)

NEED AN ADDRESS SIGN??

WebAdmin, September 27

Lebanon Volunteer Fire Department sells high quality reflective address marker signs. Come stop by the fire station and get yours today.


How much are they?
They are only $20.

Where is the fire station?
7900 Russell RD, Durham, NC, 27712

Can I call for more information?
Yes, the phone number is (919)477-4687

Do I have to live in the county to purchase one?
No, You can live anywhere to purchase ... (Full Story & Photos)

Press Contact: 919.477.4687
Your feedback is important to us! Feel free to sign the guestbook.

Contact Us
Lebanon Volunteer Fire Department
7900 Russell Road
Durham, NC 27712-9104

Emergency Dial 911
Non-Emergency: 919-477-4687

info@lebanonfd.org
Web Counters
Website Visitors
Since
December 5, 2016

Visitors Today
Dec 06, 2021