2021 Incidents
Jan
79
Feb
72
Mar
75
Apr
--
May
--
Jun
--
July
--
Aug
--
Sept
--
Oct
--
Nov
--
Dec
--
Total
226
2020 Incidents
Jan
111
Feb
118
Mar
106
Apr
63
May
55
Jun
67
July
58
Aug
66
Sept
65
Oct
97
Nov
85
Dec
78
Total
969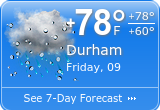 Welcome to the Official Website for the Lebanon Volunteer Fire Department Inc.
Only You Can Prevent WildFires!!

Admin, March 08

Anyone who has felt the warmth of a fire and enjoyed it's friendly light knows that fire is not always a devastating blaze. Our ancestors considered fire, along with air, water and earth, a basic element. Long ago, they learned to use and control fire. It was, perhaps, their first tool.

Most people are careful with fire. They build fires in the right places and at the right time. They keep them the ... (Full Story & Photos)

Thank You!!

WebAdmin, September 27

We know times have been tough the past few months. We want to thank you all for doing your part by wearing your mask, practicing social distancing, and washing your hands. Together as a community, we stand and we will get thru this.... (Full Story & Photos)

**Important Message**

WebAdmin Codey Yeaman, March 20

Lebanon Volunteer Fire Department will not be having public tours of the station until further notice. Also all burn permits can be access online also until further notice. The link to access the online portal to get a burn permit can be found on the home screen.
Thank you!... (Full Story & Photos)

Press Contact: 919.477.4687
Your feedback is important to us! Feel free to sign the guestbook.

Contact Us
Lebanon Volunteer Fire Department
7900 Russell Road
Durham, NC 27712-9104

Emergency Dial 911
Non-Emergency: 919-477-4687

info@lebanonfd.org
Web Counters
Website Visitors
Since
December 5, 2016

Visitors Today
Apr 18, 2021