2023 Incidents
Jan
89
Feb
88
Mar
106
Apr
77
May
96
Jun
102
July
85
Aug
91
Sept
--
Oct
--
Nov
--
Dec
--
Total
734
2022 Incidents
Jan
128
Feb
104
Mar
109
Apr
125
May
127
Jun
110
July
93
Aug
96
Sept
110
Oct
112
Nov
99
Dec
136
Total
1349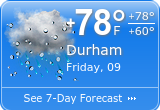 Welcome to the Official Website for the Lebanon Volunteer Fire Department Inc.
Lebanon Fire Department 50th Anniversary Celebration

Captain Derek Morton, September 09

Join us for our 50th anniversary celebration on October 14th from 12-5 at Aldersgate United Methodist Church on Umstead Rd!
Some of our special guests will include:

Durham County Sheriff's Department
North Carolina Highway Patrol
Bahama Fire Department
Durham County EMS
Duke Life Flight (will land at 1:30)

Free hot dogs, drinks, and popcorn provided. There will be fire department demonstrations ... (Full Story & Photos)


Lightning Safety

Admin, March 02

Lightning strikes the United States 25 million times a year, which sometimes results in death or permanent injury. The safest place to be when lightning occurs is indoors or inside a hard-topped enclosed vehicle.

All thunderstorms produce lightning and are dangerous. Lightning strikes outside the area of heavy rain and may strike as far as 10 miles from any rainfall. Many lightning deaths occur ... (Full Story & Photos)

ISO 3/9E

WebAdmin Codey Yeaman, December 12

After hard work and dedication from all that participated, we are proud to announce a ISO rating 3/9E. This will go into effect for all residents and businesses in the Lebanon community 03/01/2023... (Full Story & Photos)

Press Contact: 919.477.4687
Your feedback is important to us! Feel free to sign the guestbook.

Contact Us
Lebanon Volunteer Fire Department
7900 Russell Road
Durham, NC 27712-9104

Emergency Dial 911
Non-Emergency: 919-477-4687

info@lebanonvfd.org
Web Counters
Website Visitors
Since
December 5, 2016

Visitors Today
Sep 28, 2023