2020 Incidents
Jan
111
Feb
118
Mar
106
Apr
63
May
55
Jun
--
July
--
Aug
--
Sept
--
Oct
--
Nov
--
Dec
--
Total
453
2019 Incidents
Jan
129
Feb
126
Mar
138
Apr
113
May
137
Jun
116
July
110
Aug
109
Sept
94
Oct
101
Nov
137
Dec
134
Total
1444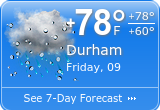 Guestbook
Welcome to the Lebanon Volunteer Fire Department Inc. Guestbook. Your feedback is important to us. Feel free to leave your comments.
| | |
| --- | --- |
| Page of 1 [ Back | Next ] | Records 1 - 4 of 4 |
Signed on January 11, 2020 at 11:16 AM
Guest Name:
Mark
Web Address:
millennio.eu
Comments:

Nice website, good job!
Signed on November 16, 2019 at 3:53 PM
Guest Name:
Walter M. Price
Web Address:
605 Hardscrabble Drive
Location:
Hinw
Comments:

Late Saturday afternoon, I had my foot lodged in my SUV door and the only way to dislodge the foot was to slowly lower myself to the garage floor. Then I had trouble standing up due to severe knees injury several months ago. My wife callled 911 for help and the Lebanon Volunteer Fire Dept. personnel arrived very quickly. They promptly had me up and was able to walk with aid of my walker.

My profound thanks and appreciation for the outstanding service.
Signed on November 05, 2019 at 2:59 AM
Guest Name:
Sam
Web Address:
designfeu.com
Comments:

Thank you so much for your service and all you do for our community!
Signed on July 10, 2016 at 3:41 PM
Guest Name:
Logan
Comments:

Thanks for your help!
| | |
| --- | --- |
| Page of 1 [ Back | Next ] | Records 1 - 4 of 4 |

Contact Us
Lebanon Volunteer Fire Department
7900 Russell Road
Durham, NC 27712-9104

Emergency Dial 911
Non-Emergency: 919-477-4687

info@lebanonfd.org
Web Counters
Website Visitors
Since
December 5, 2016

Visitors Today
Aug 11, 2020