2020 Incidents
Jan
111
Feb
118
Mar
106
Apr
--
May
--
Jun
--
July
--
Aug
--
Sept
--
Oct
--
Nov
--
Dec
--
Total
335
2019 Incidents
Jan
129
Feb
126
Mar
138
Apr
113
May
137
Jun
116
July
110
Aug
109
Sept
94
Oct
101
Nov
137
Dec
134
Total
1444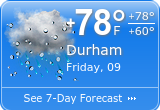 By WebAdmin
April 17, 2020
It can be difficult to cope with fear and anxiety, changing daily routines, and a general sense of uncertainty about the Coronavirus (COVID19). Although people respond to stressful situations in different ways, take steps to care for yourself and your family:
* Take breaks from the news.
* Take care of your body: Take deep breaths, stretch, or meditate.
* Try to eat regular, well-balanced meals; get some physical activity every day; give yourself time to get a full night's sleep; and avoid alcohol and drugs.
* Make time to unwind: Try to engage in activities and hobbies you enjoy. Engaging in these activities offers an important outlet for pleasure, fun, and creativity.
* Connect with others: Talk with people you trust about your concerns and how you are feeling. Digital tools can help keep you stay connected with friends, family, and neighbors when you aren't able to see them in person.
* Set goals and priorities: Decide what must get done today and what can wait.
* Focus on the facts. Sharing the facts about COVID-19 and understanding the actual risk to yourself and people you care about can make an outbreak less stressful.Go to www.cdc.gov/coronavirus, for more information.

Contact Us
Lebanon Volunteer Fire Department
7900 Russell Road
Durham, NC 27712-9104

Emergency Dial 911
Non-Emergency: 919-477-4687

info@lebanonfd.org
Web Counters
Website Visitors
Since
December 5, 2016

Visitors Today
May 24, 2020