2020 Incidents
Jan
111
Feb
118
Mar
106
Apr
63
May
55
Jun
67
July
58
Aug
66
Sept
--
Oct
--
Nov
--
Dec
--
Total
644
2019 Incidents
Jan
129
Feb
126
Mar
138
Apr
113
May
137
Jun
116
July
110
Aug
109
Sept
94
Oct
101
Nov
137
Dec
134
Total
1444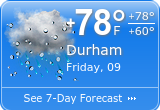 SMOKE ALARM VIRTUAL KICKOFF!!
By Admin
June 3, 2020

Lebanon Volunteer Fire Department will be in the Torredge Road area on Saturday, June, 6th 2020 from 10am-12pm. We will be going door to door to install free smoke alarms. We will also be following recommend COVID-19 guidelines. If you have any questions call the station at normal business hours 8am-5pm.

Hyperlinks:
Folllow us on Facebook!


Contact Us
Lebanon Volunteer Fire Department
7900 Russell Road
Durham, NC 27712-9104

Emergency Dial 911
Non-Emergency: 919-477-4687

info@lebanonfd.org
Web Counters
Website Visitors
Since
December 5, 2016

Visitors Today
Sep 19, 2020